Léirmheas Fantastic Beasts: The Crimes of Grindelwald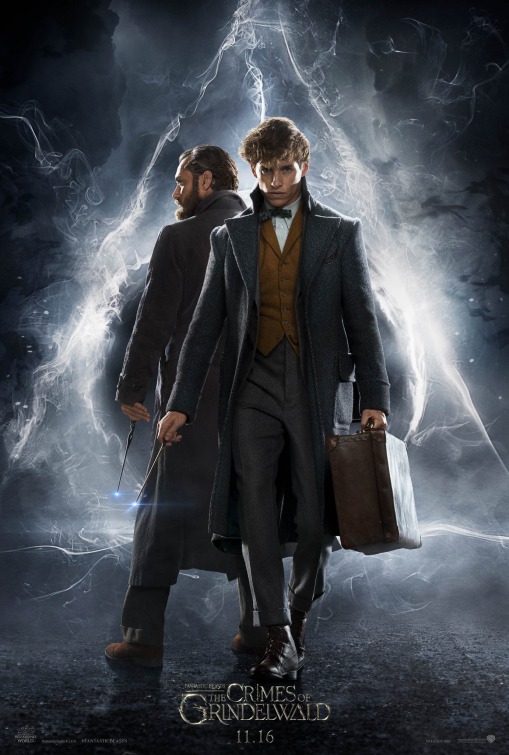 More Info
Is é Fantastic Beasts: The Crimes of Grindelwald an dara scannán den sraith Fantastic Beasts and Where to Find Them agus is réamhscéalta iad na scannáin sin den sraith Harry Potter. Tá sé suite sa bhliain 1927 agus is iad Johnny Depp, Ezra Miller, Zoe Kravitz, Katherine Waterson, Eddie Redmayne agus Jude Law na príomhaisteoirí sa scannáin seo.
Chuaigh cúpla mhí thart ón gcéad scannán Fantastic Beasts and Where to Find Them. Ag deireadh na scannáin sin, bhí Gellert Grindelwald (Depp) i bpríosúin agus scaradh Newt Scamander (Redmayne) agus Tina Goldstein (Waterson) óne chéile. Ach ag tús na scannáin seo, éalaíonn Grindelwald ón bpríosúin agus téann sé go Páras chun Credence Barebone (Miller) a fháil. Iarrann an Dumbledore óg (Law) ar Newt chun dul go Páras chun Credence a fháil roimh Grindelwald. Mar thoradh, is suíomh cath é Páras don troid idir lucht leanúna Grindelwald agus gach duine eile.
Tá na híomhánna agus an aicsean go hiontach sa scannán seo. Ina theannta sin, is scéal maith é ach ní bhaintear dótháin úsáide as roinnt charactair mar gheall ar an méid fo-phlota atá sa scéal. Tá go leor ceangail ag an scannán seo leis na scannáin bunaidh Harry Potter agus b'fhéidir go mbeadh sé saghas deacair chun cuid de ne ceangail sin a fheiceáil. Ach é sin ráite, beidh na Pottermores an-sásta.
Ráta 3/5
Tamara Ní Shíocháin